What is incontinence pants for women?
Incontinence pants for women are either disposable or washable pull-up pants that absorbs urine and keeps odors in check. There are usually an outer waterproof layer as well. There are quite a few to choose from, and the vary in price, quality and absorption capacity, design and style.
Should I choose disposable or reusable incontinence pants?
There are a number of factors to consider. I will list 3 reasons to help you find what's best for you.
Disposable incontinence pants
Better absorbency – there are a lot of different absorbency levels, from super light to sever or total incontinence
Convenience – it's convenient to just through them in the trash when you're done with them
Time saving – you don't have to wash them
Reusable incontinence pants
Cheaper – it's good economic choice in the long run because you can reuse them for a long time
Discretion – they look and and make you feel normal and confident
Environmentally friendly – because you can wash them and reuse them, they're good for the environment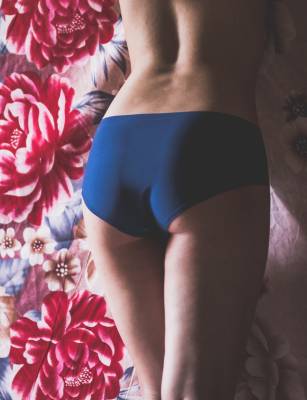 Below I will go through my top choices for both disposable and washable incontinence pants for women. Make sure to check that the absorbency, style and function will fit you and your needs. And don't be afraid to try something new.
The best disposable incontinence pants for women
Finding a disposable pant that fit right, don't leak, and have the right absorbency can unfortunately be a bit tricky. All brands and designs have both good and bad reviews. That's because we all have different bodies and needs. But don't give up. Try a few, and then make up your mind.
For daily use – Depend Fit-Flex
It's hard to just choose one to recommend here because there are a number of great brands and products. And as I mentioned before, what fits med doesn't necessarily fit you. With that said, one of the most popular disposable pee proof pants are Depend Fit-Flex. Most users like their style, absorption capacity, leak protection, odor control, and fit.
If you want check out more best selling options, you should try
For active days – Depend active-fit incontinence pants for women
If you experience light to moderate leaks, Depend active-fit is a strong contender. They're made of cotton like and soft material that is super comfortable. You get a thin feminine design, that is even yoga pants approved. A lot of women like them because they fit an active lifestyle and come in the colors black, beige and purple. Matching underwear color with your outfit make them even more discreet.
A cheap option – Solimo the Amazon brand
If you're looking for inexpensive incontinence pants with great absorbency, Solimo is a great choice. It's Amazons' own brand. They're not much to look at, and the material have a paper feel to it. But they work, and they work great. Except from the price, these disposable underwear are worth buying because they're individually wrapped. The wrapping protects them in your bag. Don't forget to consider the Subscribe & Save offer if you like them.
For night time – Tranquility Premium Overnight
All brands mentioned above have overnight options. I think Tranquility Premium Overnight is the best incontinence pants for women.because their absorbency is unmatched. Most people who have problems with severe or total incontinence love these. I would say they're almost more a diaper than a pant, but that is just semantics. What ever works… Like most of these incontinence underwear, they have tear-away sides for easy removal.
The best reusable incontinence pants for women
If you're not suffering from really severe or total incontinence, I think that reusable underwear make the best incontinence pants for women. They don't have quite the same absorption capacity, but I think they win in so many other ways. First of all they make you feel a little bit more normal, and are so much more discreet. Second the pants will save both money and the environment. Finally, they will make you look great. There are wonderful styles to choose from, and they're all better than the disposable ones.