What is Period proof underwear?
Period proof underwear for women are just what it sounds like, underwear that soaks up your period. You don't have to wear any pads or tampons. Just rinse them in cold water, wash them and use them again and again.
As a woman, I must say that it's one of my favorite inventions of all time. Why didn't anyone think of this sooner? It would have spared me money, embarrassment, clothes, and sheets along the way. Today, there are so many nice brands and styles to choose from. They look just like regular underwear.
I used to have a pack of what I called period underwear in my drawer. That was my worn out panties I didn't care about anymore. If they got stained or ruined I just threw them out. Today, period underwear means something completely different to me.
If you want to know more about how period proof underwear works, just scroll to the last section of this page. There everything will be explained.
Why choose period proof underwear for women?
There are many reasons to try and choose period proof panties over pads, panty liners, and tampons.
Save the environment and stop adding to landfills. If you treat them right they will last as long as any regular underwear. When you're done with them, you can use them as cleaning cloths.
They're anti-odor.
Save money. How? You buy underwear anyway. You don't have to buy disposable period products. Or at least a lot less. Your clothes and sheets doesn't get ruined.
You never run out (if you do your laundry).
Wear them for what ever reason you need. They don't just take care of your period. If you leak something else, they got you covered. Pee, discharge, sweat, you name it.
Be super comfortable and confident no matter what day of the month it is.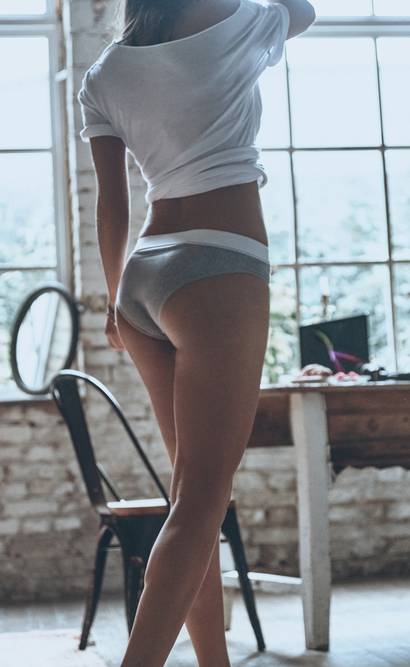 My 4 favorite period proof underwear brands
Modibodi
Modibodi has been there since the dawn of period underwear. I think they offer quality underwear in classic styles. They also have a lot of different designs. You can find underpants, activewear, maternity wear, and swimwear for all body types.
Check out all styles from Modibodi →
Thinx
Thinx is another big player when it comes to period proof underwear for women. They also have lots and lots of styles to choose from, and even more colors and patterns. Are you interested in period panties for teens and tweens they have the brand Thinx BTWN and also the brand Spaex for a little heavier incontinence.
Check out all styles from Thinx →
Knix
Knix is a brand with both classic and unique period underpants. They focus on quality, comfort and innovations. If you want extra stability and support, or maybe the ultimate period panties to sleep in, Knix is probably the place for you. A big plus for me is that they use models in all shapes and sizes.
Check out all styles from Knix →
Rubylove
Rubylove is a brand with a little cheaper selection. I would say their quality and designs aren't as good as the other brands, and their website isn't as easy to navigate. But all in all, they offer good products at nice prices. They state that their underwear lasts up to 3 years if treated right. And that ain't half bad. Perfect for everyday use.
Check out all styles from Rubylove →
Are you looking for something in particular, or do you want to get inspired? I've chosen some of my favorites in the categories Daily wear, Nightwear, Sports, Curvy, and Sensual to get you started.