Let's start with the most important question. Does period swimwear for teens really work? Yes they do. At least to some degree. It's definitely a great option for girls who can't or don't want to use tampons.
Although, there are some limitations that are good to know:
Absorbency: 1-2 tampons
Period days: light flow and spotting
Pros: Feel safe and comfortable, help reduce waste
If we're talking heavier flow the solution is to combine the period proof swimwear with tampons or better up, a menstrual cup. It will still work as back up, protecting from sneaky leaks and stains on clothes and towels. If you can't wear tampons you can also secure a pad in Rubyloves swimwear. You can read more about that here.
There are of course also differences in quality and absorbency between different brands. I haven't tried them all, but I do have two favorite ones, Modibodi and Rubylove.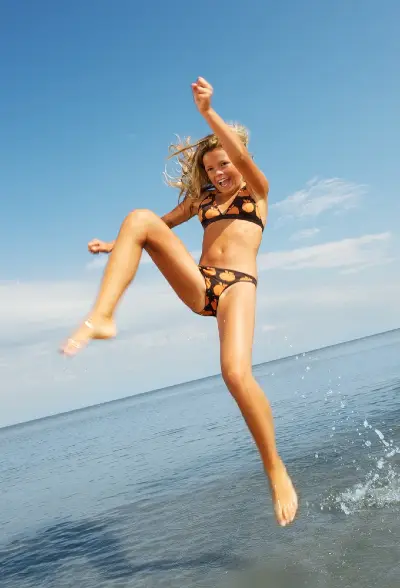 Modibodi has a more classic line and Rubylove is more colorful. Both prices and the quality are about the same. They differ a bit in style, technology, some features, and colors. Both brands have all in all great period swimwear for teens and have very many satisfied customers.
Keep reading to see and learn what they offer. All swimwear shown in this article will fit teenage girls.