What should I wear if I have incontinence problems?
This article is about reusable and disposable urinary incontinence underwear for women. Incontinence underwear can be a blessing. They can make you feel more free and normal. There are different types of incontinence and because of that, there are also different types of incontinence underwear.
So, what should we wear when we experience incontinence problems? Well, the goal here is to make it easy for you to find underwear that both fit your needs and your style. First, we'll briefly go through what types of incontinence there are to get the terms right. Then we move on to the reason you're here, the incontinence underwear for women. We will go through both reusable and disposable underwear. They're divided into 4 categories, light, moderate, heavy, and total incontinence.
How do I choose the right incontinence underwear?
If you don't know your level of incontinence, I suggest you read through the whole text and find out before you buy any underwear. Below each category (light, moderate, and heavy) there's an explanatory text. Choose the one that correspond to your situation and go from there.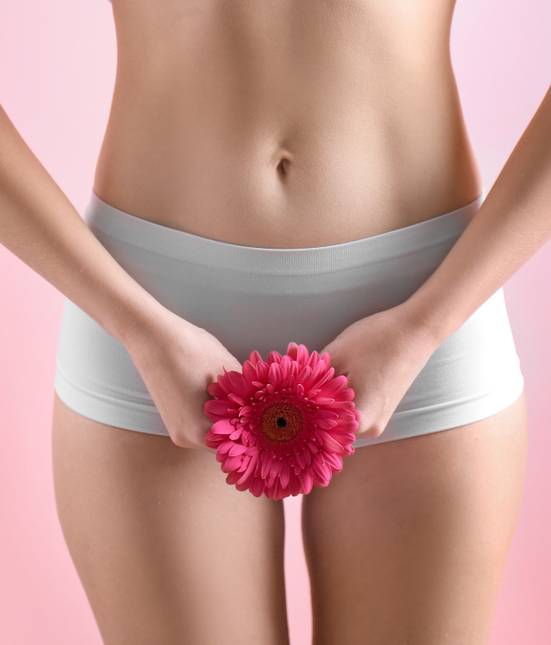 Types of incontinence
There are basically 6 types of urinary incontinence.
Stress – you leak urine when you perform an activity, like jump, sneeze, lift, and cough
Urge – when you suddenly and occasionally need to urinate, can also happen throughout the night
Mixed – usually refers to a combination of stress and urge incontinence
Functional – has nothing to do with problems with the urinary system, but a mental or physical impairment are stopping you from making it to the toilet in time
Overflow – symptoms similar to stress incontinence, but here you got a constant dribble due to problems with emptying the bladder efficiently
Reflex – this is when an involuntary reflex causes your bladder to contract, also called spastic bladder
There are more terms and conditions but I think most fall within these types. No matter if you are recovering from surgery or just have an infection, the symptoms can usually be grouped together with those descriptions.
Deciding on your level of incontinence is important when choosing what product to order. Incontinence is simply uncontrollable urine or bowel leakage. How much is lost during a short period of time determines your level of incontinence.
The ability to make it to the bathroom without leaking is the ultimate goal for people that still have bladder control. Try to figure out how much time you have once your body signal that it's time to pee. That way you can make plans for reaching the toilet in time when it's possible.
Super Light to Light incontinence underwear
Light incontinence means less than about 120ml per event or episode. This is usually caused by stress incontinence or when the bladder is full and the overflow can't be controlled. There are a lot of options for lighter incontinence underwear for women, and it's easy to find a style that you like. I will show some of my favorites, but all brands have many more styles to choose from. There are links to their shops beneath each presentation (affiliate links).
Spaex
Spaex is one of my absolute favorite when it comes to underwear for light incontinence. There are a lot of colors, styles, and patterns to choose from. They truly look like your regular underwear. That's so important because it helps to bring your confidence level back up again.
Most of the Spaex incontinence underwear hold up to 8 tsps worth of fluids. That's equal to 2.2 regular pads or 40 ml.
The underwear in the picture is a Hi-waist in a blush pink. There are 7 more colors/patterns to view. If you don't like Hi-waist underwear Spaex have bikinis, hiphuggers, french cuts, and thongs too. The bikini style has a low cut and are great to wear during and after pregnancy.
Spaex is part of Thinx who makes period panties. They also have Thinx BTWN, which is period underwear for teens and tweens. The period underwear is generally the same as the incontinence underwear. The difference being it holding a little less fluid. I think about 20ml or so. There's probably some kind of difference in the design as well.
Modibodi
Obviously Modibodi isn't for women who deal with bigger leaks as they only hold up to 50 ml. But they're perfect if you experience little accidents here and there, or maybe need to work on your pelvic floor. Maybe you have had a baby or two. Or maybe you're pregnant.
The underwear in the picture is one of their most popular pee proof bikinis. They're pretty low cut, which make them easier to wear if you do got a bun in the oven. But they also have leak proof maternity underwear.
Modibodi underwear are underwear made for any kind of leaks. We're not just talking about pee, but periods, heavy discharge, and sweat. I love them. The quality is great and their designs even better. If you take care of them, they will take care of you just as long as any regular underwear.
They also have the brands RED (for teens) and MO (for men). If you for some reason want more tips on incontinence underwear for men, check out leakproofunderwearformen.com.
Wearever – regular absorbency
If you make a search for incontinence underwear, you're bound to get across Wearever at some point. They offer price worthy, ok looking incontinence underwear for women in good quality. The only thing I want to complain about is the awful pictures they use. Jokes aside, it's a little hard to see what the product actually looks like. The one in the picture is a nylon and lace panty. Pretty, soft and silky.
Wearever incontinence underwear have a built in pad that traps all liquids and lock them away. The antimicrobial fibers stop bacteria from growing, which prevents embarrassing odors. Since they hold up to 150 ml, you can comfortably use them all day. They will last about 200 to 250 washes.
Knix
Knix is all about comfort and beauty. They have designs for all stages in life and for all shapes and sizes. I think there are both classic and unique styles to choose from. They only hold up to 60ml, so they're obviously for light incontinence problems.
The leak proof underwear in the picture are specially designed to stay in place at night. They have a thicker waistband and are made of body adaptive 4-way stretch material. Truly comfortable and made to hug your body.
I also want to mention their High-rise underwear that are both gorgeous and have smart compression zones to give you extra support and stability.
Moderate incontinence underwear for women
Now we're talking more than just a dribble. Although, still not an entire bladder. Usually that means about 120 ml to 300ml. That requires some serious protection. It's also better to be safe than sorry. Stains can be so embarrassing and the fear of it will make you feel less comfortable and self-confident.
Wearever – super absorbency
Wearever seems to be the only brand available online with incontinence underwear for women with moderate incontinence issues. When we're dealing with larger amounts of fluid it gets more challenging to make comfortable washable underwear. The product easily becomes bulky and unattractive.
Fortunately Wearever has solved the problem. And they're quite nice looking. High-rise, feminine and soft. They come in both beige and white. I prefer white because then you can bleach them if necessary and keep them crisp. I think they tick all the boxes.
You can expect antimicrobial fibers that reduces unpleasant odors, an outer waterproof layer for extra safety, and machine washable lasting up to 250 washes.