If you're experiencing incontinence problems, I first want to say I'm sorry you do. Secondly, you're not alone. 25% of all women over 18 have leakage problems at one point or another during her life. That is one in four women. Depending on what kind of urinary incontinence you suffer from, there are products that can help you recover and there are products that can help you cope and live your life anyway you want to.
I'm not going to dive into different kinds of urinary incontinence here. We are going to talk about the best incontinence products for women for light, moderate and heavy bladder leaks. You should of course choose what ever product you want, but I think you can benefit from considering a few factors first.
Comfort – what makes you feel the best?
Price – don't spend your money on unnecessary things, can you choose the cheaper pads instead of the more expensive underwear?
Environment – can you help to spare the planet by using washable products?
Looks – looking fine can help you feel normal, even great. Don't underestimate that.
Aid – can it help you recover, or even recover faster?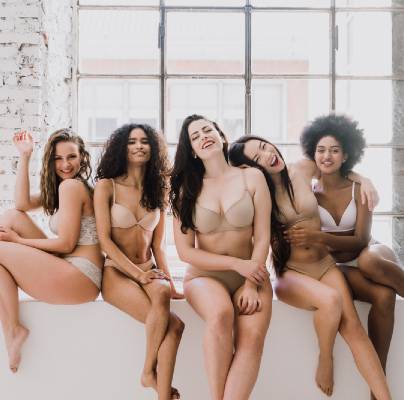 Product recommendations for different levels of incontinence
This is by no means facts, but just my personal opinions derived from knowledge and information about leakage and the absorption capacity of incontinence products. We're all different with different bodies and experiences. Maybe see it as a guide to get you started?
Light bladder leaks – reusable incontinence underwear, disposable and reusable pads, bladder support control and pelvic floor strengthening devices
Moderate bladder leaks – disposable/reusable incontinence underwear
Heavy bladder leaks – disposable incontinence underwear
If you're leaking because you for some reason have a weak pelvic floor, your incontinence only have to be temporary. That means you can work on it both with and without strengthening devices. It's obvious that the devices can help you recover faster, but indirectly so can other incontinence products. If you feel safe and don't have to worry about embarrassing leaks and stains, you'll feel more free to workout, move about and work on your pelvic floor.
Reusable incontinence underwear
In my opinion is washable incontinence underwear one of the best incontinence products for women ever invented. But maybe only if you experience light to moderate leaks. Why is that? Well, some of the top benefits are:
Saves money in the long run
Makes you feel and look normal
Great for the environment
Spaex
If you want to try leak proof underwear for women, Spaex is an incontinence brand that offers quality underwear in wonderful designs. They have many styles to choose from in numerous colors and patterns. Most are available in size XS to 5XL.
Modibodi
Another great place to look for incontinence underwear is Modibodi. They have recently added a Maxi24h line with super stylish styles that hold up to 50 ml of fluids. You might think of them as a period underwear company, but their underwear are for any kind of leaks really.
Wearever
Are you experiencing bigger leaks, I would recommence Wearever. They are not as stylish, but they're so very absorbent. Their underwear range from light (90ml), regular (170ml), super (300ml) and maximum (600ml) absorbency.
A bonus tip!  You can use them as period panties as well.
Disposable incontinence underwear
There's a sea of disposable incontinence underwear to choose from, and it's kind of hard to recommend the best incontinence product in this category. Many underwear are at the same time quite similar and yet experienced very differently. I know it sounds like a paradox, but what I mean is that the products are similar in design but little differences can be meaningful because of our different bodies and shapes.
The extra absorption capacity in one brand might be the deal breaker for someone, while an extra leak guard can be what makes it work for someone else. You should consider this, and other parameters like, how important discretion is for you, what makes you feel comfortable, what's your budget, etc.
One of the most well-known and well-liked brands is Depend. Their underwear Depend FIT-FLEX has thousands upon thousands of satisfied customers and are a best seller. They're definitely safe to recommend. The underpant has great absorbency, odor control, soft fabric and a discreet flexible fit.
If you want more tips, reading the article Incontinence underwear for women will help you out . There you can find great options for active days, nights and budget leak proof underwear.