Does leak proof underwear work?
That's what I, and most people with me wonder the first time the hear of the idea of a leak proof underwear. Nothing happened in that department for so long, I think we didn't see the menstrual cup and the reusable underwear coming. At alla. To answer the question, in my opinion does plus size leak proof underwear for women work. They even work very well.
You don't have to through away all your pads, liners, tampons and cups. Use them as complements if you want to. There are occasions when the underwear might not cover your needs, or you want something that disposable for a trip. But I vote for washable underwear every other day of the week.
Lots of plus size leak proof underwear for women to choose from
Yes, there definietly are. This is one of few situations where there are almost as many choices available in plus size as in regular sizes. You can find all the styles in plus size. I'm talking classic briefs, basic bikinis, sexy french cuts and thongs, sensual Hi-waists, and sporty cuts.
Are there any differences between the brands?
There are quite a few different brands to choose from. I like Modibodi, Thinx, Knix and Spaex. They all offer great quality underwear and have so many beautiful styles and designs to choose from.
The first three are first and foremost period proof underwear. They will keep you nice and dry from any kinds of leaks. It doesn't matter if it's blood, pee, discharge or sweat. If you suffer from incontinence, you should head straight to Spaex. They're specialized in bladder leaks and not the other stuff.
All the brands have a fantastic basic range, but they also have a few unique items. Below I will briefly describe the 4 brands and present some of my favorites to get you inspired.
Modibodi
I think my first pair of leak proof underwear was a style called Sensual bikini. Most of my regular underwear have a lace waistband so I guess that made me sort of more comfortable with the purchase. I had no idea if they would work, but I had such high hopes. After that I was hooked. I love that they're reusable and thereby a more sustainable option. I also find underwear so much more comfortable and reliable than disposable options.
Modibodi underwear are designed to absorb periods, discharge, urine and sweat. Make sure you get the right absorbency level for you and your cycle. The styles have different absorption capacities and gusset lengths. It's easy to see which you should choose. Also, note that they're only for light bladder leaks. If you have more serious incontinence problems check out the article Incontinence underwear for women →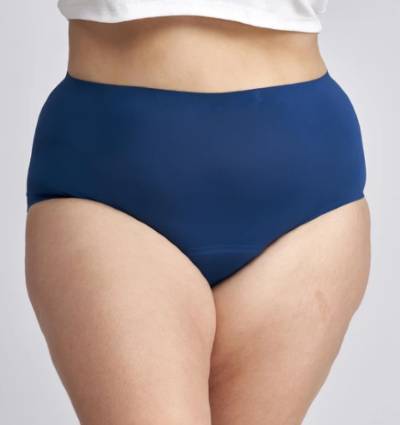 Seamfree full brief →
This is one of their best sellers. Low leg and high waist makes it super comfy and super safe. And no visible panty lines.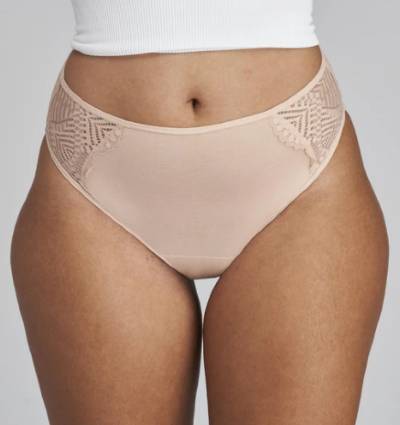 Sensual french cut →
The french cut underwear have high legs and sits above the hip. A perfect match between style and comfort.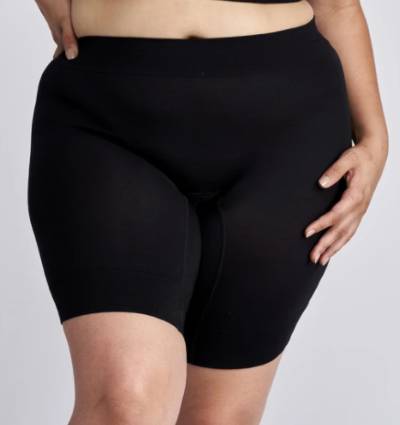 Anti-Chafing short →
Modibodi does even have leak proof anti-chafing shorts. These are super soft and protects you seamlessly under your clothes.
Plus size leak proof Maternity underwear and singlet
Even if this is a little of topic I want to spread the word about the leak proof maternity wear. Modibodi offers two different types of underwear, a low cut maternity brief and a detachable bikini. Detachable means you got hooks on the sides letting you put on and remove them without lifting a foot or take off your clothes.
There's also have a plus size breastfeeding singlet that eliminates the need for disposable nursing pads. You can use it time and time again saving money and the environment.
Thinx
Thinx is a very well known brand in the industry and has been around since about 2013. Their products are of great quality and they have tons of positive reviews if you want to check them out. They have a great selection of styles and absorbency levels, but also offer period proof apparel. That includes leotards, training shorts, sleep shorts, leggings, and cycle shorts.
All brands offer kits of underwear at reduced prices. Thinx call them Saver sets. These sets are definitely worth checking out because you'll need a couple to get by. The capacity should change with your flow. You also need to have time to wash them. If you're not sure about what you need, Thinx have a "Know you flow" quiz. Just answer the questions and find get recommendations in just a few minutes.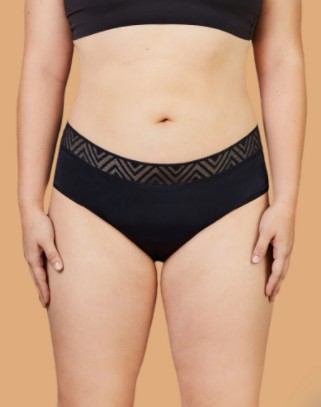 Super Hiphugger →
The super Hiphugger is Thinx original best selling style. It holds up to 5 regular tampons worth.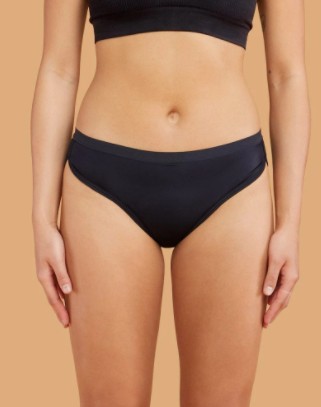 Sport →
I think Thinx have the most stylish and practical period proof sport underwear. Cute, effective and lovely color selection.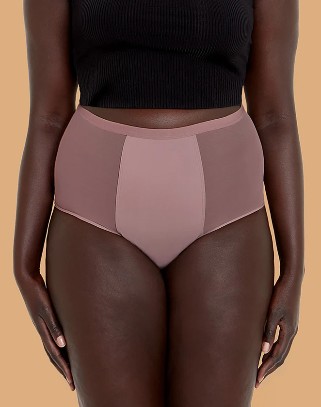 Super Hi-waist →
There's nothing more comfortable than a high waist. Combine that with some sensual mesh and we have a winner.